Director Operations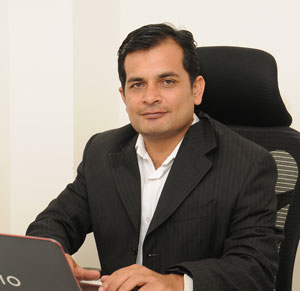 Experience: 17+ years, with experience in NCE, NDDS and generic formulation developmentMahendra is a noted inventor with multiple patents in area of pharmaceutical polymers and formulation development. He is an expert in formulating development strategies for enhancement of bioavailability of poorly or sparingly soluble drugs, and also in selection of suitable dosage form for FIH and subsequent clinical studies.
Over the course of his career, he has led a team of formulation and analytical scientists to ensure pre-formulation, formulation development, scale-up, formulation ruggedness, process characterization and technology transfer for multiple NDAs, INDs for top global pharmaceutical organizations, and for generic product development for regulated and semi-regulated markets.
He has played an instrumental role in establishing the pediatric product development expertise for his past employers, and is highly experienced in the formulation development for multiple NCE molecules for various phases of clinical trials. He also established a drup nano-crystal technology facility and was instrumental in the development of OSD products containing drug nano-particles. He has provided technical leadership for the successful development of multiple complex oncology gnerics for NCE-1 filing /FTF.
Mahendra has been awarded for his notable contribution – like the BMS Crystal Award for Outstanding Technical Leadership enabling partnership with BMS to increase R&D productivity and Best Poster Award at Dr. Reddy's Technical Conclave. He has published many national and international papers and also holds two patents to his credit.