Shivkumar Madki
Shivkumar, a trained Clinical Pharmacist, brings significant experience in core clinical research. He has been involved in conducting multiple clinical trials in various indications for India and global registrations. He has experience in conducting Phase-II to IV clinical trials for small molecules and bio-similars.
Read more..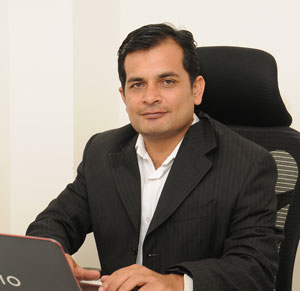 Mahendra Joshi
Mahendra Joshi brings significant experience in solid and liquid oral formulation development. He has experience in setting up the formulation laboratory and in establishing the systems for preformulation and NCE product development. He has successfully developed drug products for global pharma majors to support IND, CTA, NDA and ANDA fillings.
Read more..
Yogesh Bhandari
Yogesh is an entrepreneur who has been a part of many successful ventures in the pharmaceutical industry. He brings substantial experience to IDRS in areas of Finance, Business Strategy and Operations (including logistics and supply chain management).
Read more..
Strength

1. Team of 74 employees with 55 scientists working on core research activities.

2. Functional teams led by experts with more than 15 years of experience in their respective fields.

3. Highly skilled workforce, previously associated with renowned pharmaceutical majors.

4. Team led by scientists experienced in development of ANDA & NDAs for parenteral and Oral Solid Dosage (OSD) formulations.

5. Team comprises of members having worked on projects involving Novel Drug Delivery System (NDDS)